Welcome to NANOOS, the Pacific Northwest regional ocean observing system of IOOS.
NANOOS is creating customized information and tools with these areas of emphasis:
Data Exploration

NVS (NANOOS Visualization System) is a web app that provides easy access to observations, forecasts, data, and visualizations.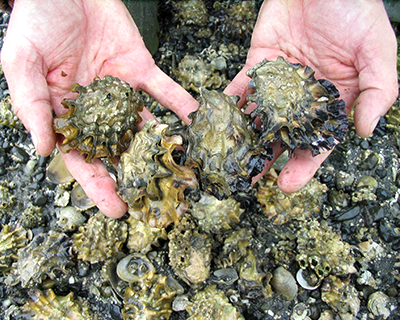 NANOOS Serves WA Department of Health Shellfish Safety Data
Water temperature data for monitoring shellfish safety from WA Dept. of Health (WADOH) is now on NVS. WADOH deploys sensors seasonally to monitor for high temperatures that increase the risk of growth of Vibrio, a bacteria that sickens humans via contaminated shellfish. WADOH, tribes, and shellfish growers are reducing this risk to human health by restricting shellfish harvest when environmental conditions are ideal for Vibrio growth. NANOOS joins the partnership to increase data access.