Welcome to NANOOS, the Pacific Northwest regional ocean observing system of IOOS.
NANOOS is creating customized information and tools with these areas of emphasis:
Data Exploration

NVS (NANOOS Visualization System) is a web app that provides easy access to observations, forecasts, data, and visualizations.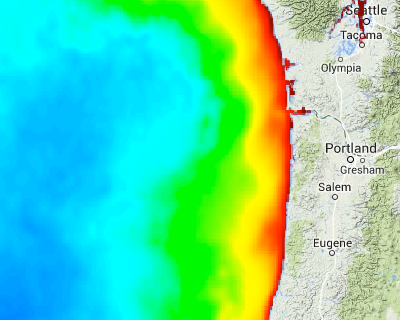 New NVS Climatology App
To improve our understanding of ocean and atmosphere conditions offshore the Pacific Northwest, a suite of products are now available in the new NVS Climatology App. The new App shows climate (long-term average conditions) and anomalies (present-day departures from average), allowing users to visualize if current conditions are abnormal. Is a warm sea water "blob" present? Check out this cool app!