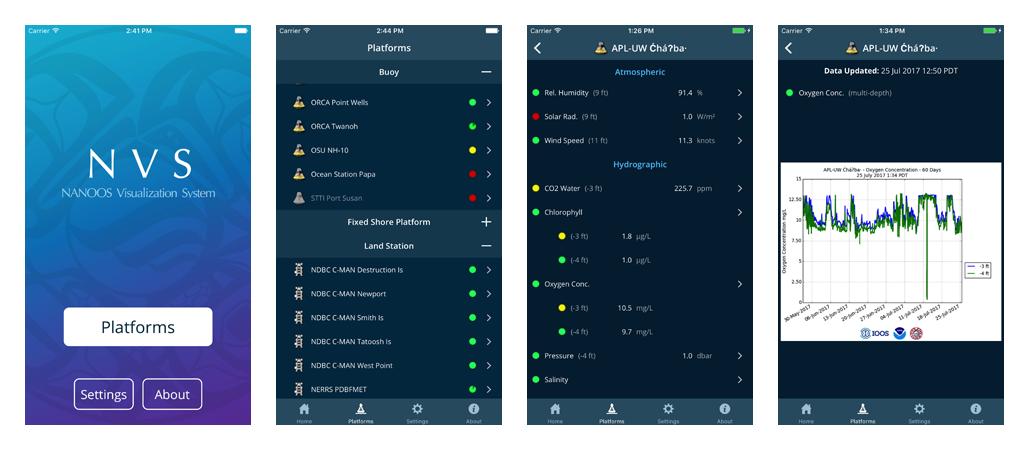 The Data Explorer App is a mobile version of the NVS Data Explorer Web App that provides easy access to data while you are on-the-go in the field or on the water.
The Data Explorer App displays data from a diversity of providers, including federal, tribal, state, academic, industry and non-profit organizations, who operate a wide variety of observing assets such as buoys, shore stations, sea-bed and coastal land-based stations. This composite view provides a more comprehensive view of ocean conditions.
The Data Explorer App allows you to browse through a map of all NANOOS observing assets. You can then look at the most current data available, or obtain a plot of the last 7 days. Plots can be saved to your phone or iPod. Plots can shared by either email or SMS.
Features
View the most recent data from all NANOOS observing assets
View 24 hour, 7 day and 30 day plots of data for trends in conditions
Share plots via email or SMS
Data display in either scientific or common units