Lack of Oxygen? Hypoxia in Pacific Northwest Waters
Dead zones have formed in Hood Canal during the fall of 2002, 2003, 2004 and 2006. On this page, you can find the answers to the following questions:
Where is the Hood Canal and what does it look like?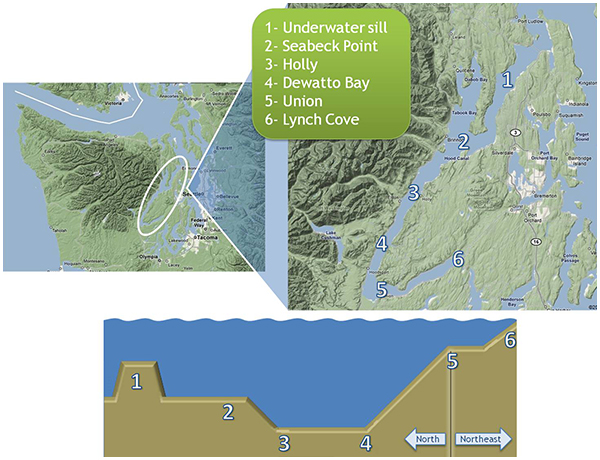 The Hood Canal is about 60 miles long and gets as deep as 600 feet. The diagram here relates features on land to important areas in the bathymetry.
Hood Canal Animation #1: Creation of normal conditions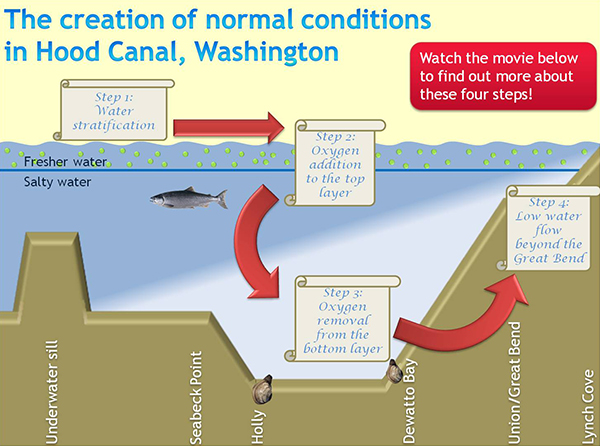 Hood Canal Animation #2: Creation of dead zones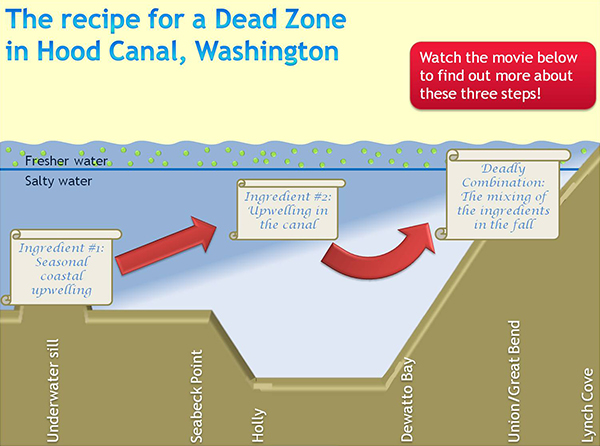 Are there dead zones in Hood Canal right now?